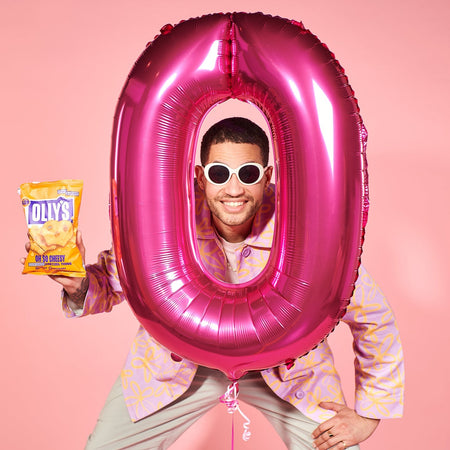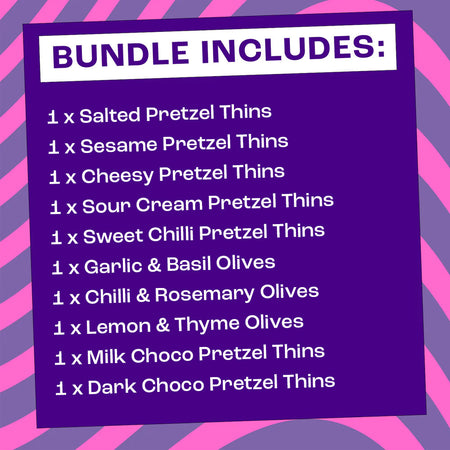 Oll-In-One Snack Box
OLL-IN-ONE = ALL IN ONE. Our head of puns really didn't let us hear the end of this one. One of each of our snacks in one snack box. Try them all!
You'll be donating a meal with this order. Learn more on One Feeds Two
WHAT'S IN THE BUNDLE?
The perfect way to introduce yourself to the wonderful world of Olly's! 1 of each of our snacks, perfectly packaged up for you. Also a great gift idea if you're treating another glorious snack lover. :)
1 x Salted Original Pretzel Thins (35g)
1 x Multi-Seed Sesame Pretzel Thins (35g)
1 x Sweet Chilli Pretzel Thins (35g)
1 x Sour Cream & Onion Pretzel Thins (35g)
1 x Oh So Cheesy Pretzel Thins (35g)
1 x Milk Chocolate Pretzel Thins (90g)
1 x Dark Chocolate Pretzel Thins (90g)
1 x Garlic & Basil Olives (50g)
1 x Chilli & Rosemary Olives (50g)
1 x Lemon & Thyme Olives (50g)